Scripts
xproslider
---
---
XProSlider is professionally tailored slider control. It is easy to implement and offers limited and targeted set of features at its best with highest quality and performance. XProSlider is versatile, multimodes, can be implemented as a slider, a scroller or a gallery. It is control to enhance your website whether as website banner, picture or video gallery, news scroller or rss news scroller.
Features Hightlight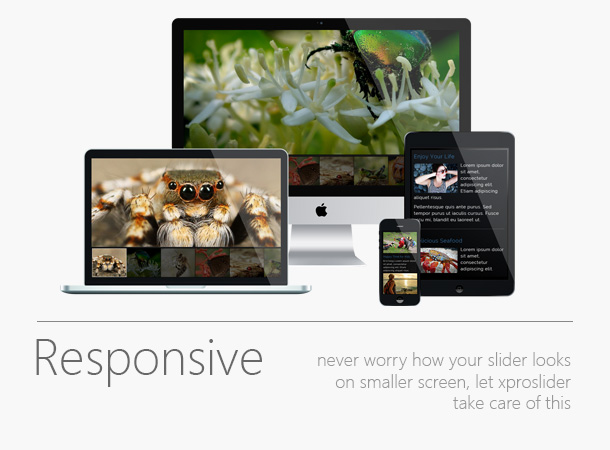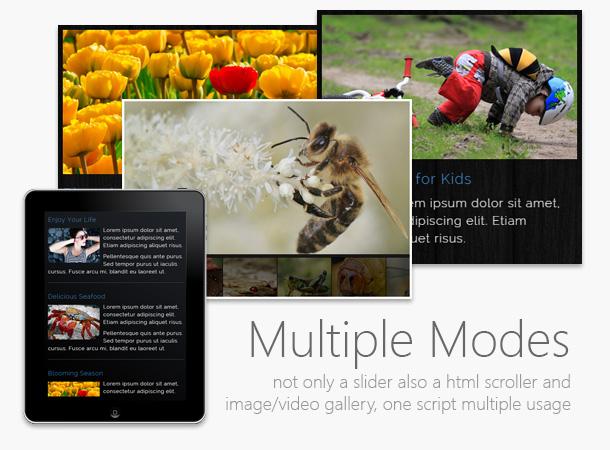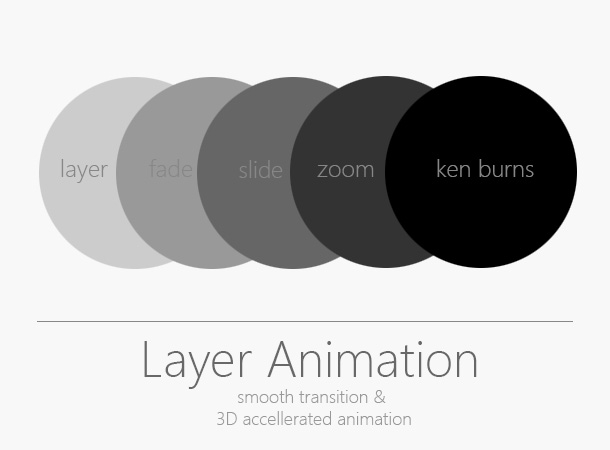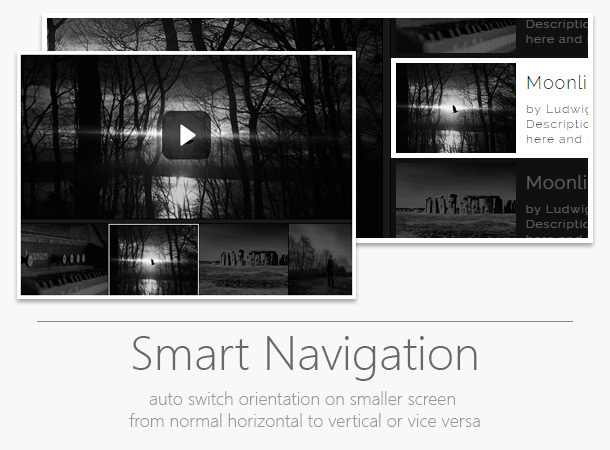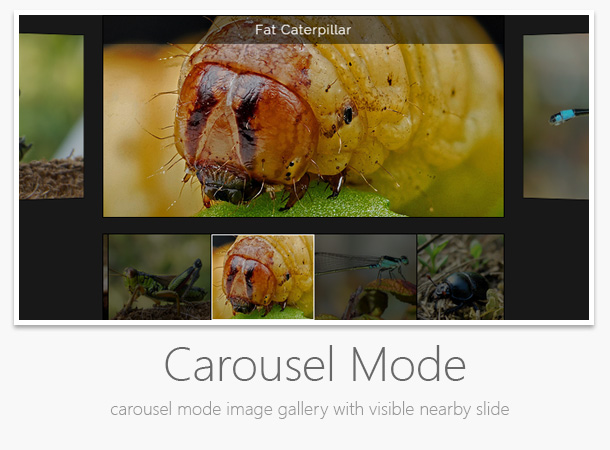 Check Live Demo
Features
Slide any html content such image, text or video (support Youtube and Vimeo).
Fully responsive, adjust width or height accordingly including the animated layer.
XProSlider is also a scroller. Can be configured to scroll content item continuously as running text or news bar.
Auto Height mode to adjust height proportionally or fit content.
Smart navigation, navigate to target slide instancely, doesn't scroll all the way through target slide.
Touch/swipe slide enable(on touch screen), click & drag (with mouse).
Support vertical/horizontal orientation.
Support image, tab style or bullet style thumbnail (horizontal or vertical).
Ajax/lazy loading, external content linking, rss and more.
Automatically switch slide orientation at specified width.
Automatically swith thumbnail orientation at specified width.
Slide in floating lighbox.
Info Panel, display additional information for each slide.
Automatic slide and manual slide. External control to slide is also supported.
Loop content.
Fit image in slider by width, height or auto detect.
Set Image vertical alignment to top, center or bottom.
Dynamic API to add content at runtime.
Compatible with all major browsers including mobile browser (layer animation disabled in IE8)
Easy to implement, no complex template and scripting.
10 real world implementation examples.
Changes Log
March 14, 2015
First release.
Possibly related products